Splitting machine to cut horizontal pieces of marble and get two parts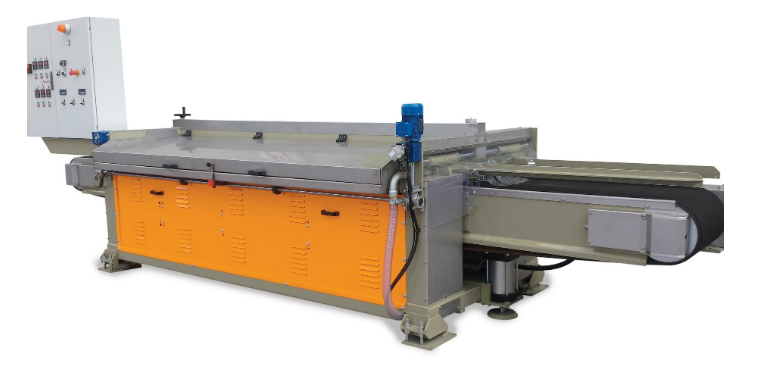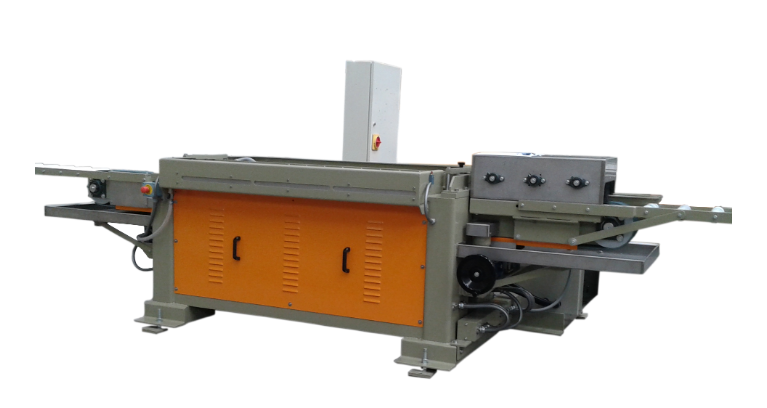 The spindle supports remain fixed and the variation in material thickness is given by the vertical movement of the belt shown on the screen, ensuring greater precision in aligning the cut.
The vertical movement of the belt is motorized and synchronized in 4 columns that make up the structure;
Each head is independent and the movement between the motor and the axis is by means of a transmission belt. They have a hermetically sealed structure that ensures noise reduction, maintain and containment of the process water, in addition to operator safety.
Unbending parts by cutting with multiple discs require less power and heads that run a higher cutting speed and higher production.
A device automatically reduces the advance speed of the conveyor belt in the cutting phase when any of the cutting units exceed the safety limit
By means of a vertical presser with flywheel, the adhesion of the material to the tape is guaranteed. It is equipped with a motorized lateral material guide (0.18 kW), with on-screen positioning.